03
Why BIM Over Other Careers
Apr 03, 2023
Category: BIM / Digitization / Automation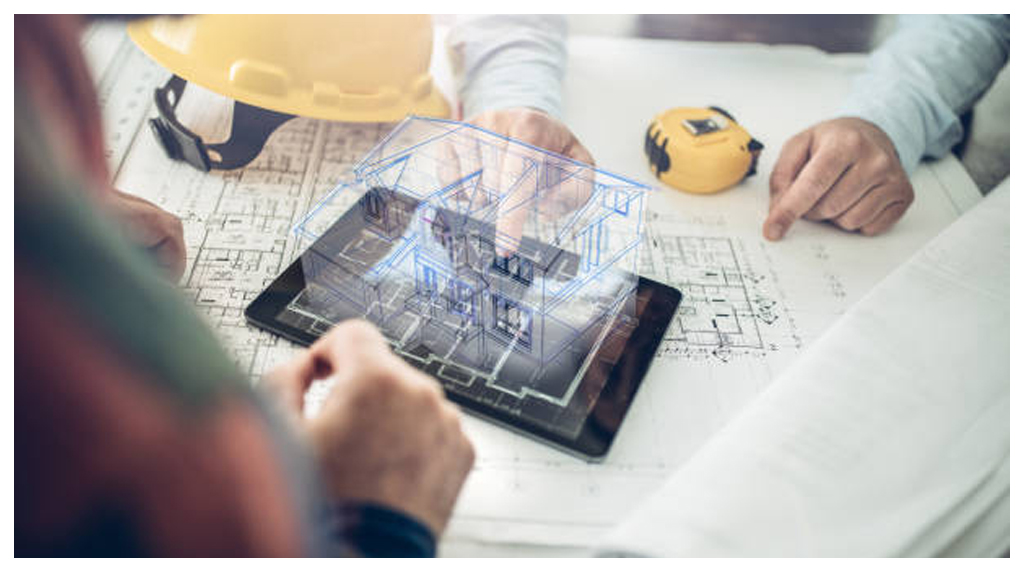 Being one of the hottest buzzwords, BIM in AEC is very much like how Metaverse is being the next trillion-dollar opportunity in tech. It's ushering in a paradigm shift in AEC and here is a sneak peek into the intricacies of BIM being a promising career over others.
On its way to becoming a non-negotiable standard practice, BIM is already government mandated for public projects in multiple countries including India. Remarkably big infrastructure projects like Bangalore's garden airport terminal, Delhi Metro rail, Nagpur metro rail project etc are being implemented using BIM and related processes.
In fact, in just four years from now, by 2026, the BIM market is projected to be valued at a jaw-dropping 10.7 billion USD. This dollar potential has caught the attention of players across industries.
Also, According to Dublin-based Think-tank Globe Newswire, The Global Building Information Modelling Market is projected to grow from $4.5 billion in 2020 to 8.8 billion by 2025, with a CAGR of 14.5%. And as per the UN, by 2050 the world's population will be 9.7 billion. Which means there is going to be so much of a burden on the AEC industry to cater to the increased demands.
To Keep up the pace with the above trend and growth curve, firms worldwide are increasingly replacing CAD drawings with BIM files and looking to recruit BIM-skilled architects who can both lead and contribute to their digital evolution. More skilled professionals will be needed to fill vacancies and help construction teams innovate using digital technologies as Construction 4.0 will become more widespread and firms will make greater use of BIM technology.
BIM professionals get exponential growth while nominally other job roles merely showcase incremental growth only. BIM professionals are earning 40% higher than the industrial average across the globe.
According to UK Cabinet's research paper, By Implementing BIM there will be
65% reduction in reworks during construction
59% increase in overall project quality.
Who should choose BIM as a career?
Construction professionals ranging from architects to engineers and contractors, graduates with any educational background related to AEC industry and even students who are currently under graduation can opt or shift to BIM.
Young professionals educated in the BIM will push the industry forward because young people have fewer inhibitions than the old ones and they put their creativity to use without any reluctance. That said, they cannot do it without backup. Therefore, the senior professionals' solid experience will always be needed, especially if they can move swiftly around in the BIM environment and comfortably adapt to the change. Thus anyone can attain BIM skills irrespective of age and work hierarchical levels. There is something for everyone in this work stream.
Are you concerned about the Job roles and market for BIM professionals?
Then you should know that BIM is expanding in a full swing and it won't be long before there is going to be an immense need for BIM engineers globally.
As BIM is used more frequently in modern construction projects, new types of roles keep emerging. Few of which in current market are:
BIM coordinator
BIM technician
BIM project manager
BIM manager
BIM architect
BIM engineer
BIM designer
BIM director
BIM mechanical, electrical and plumbing (MEP) coordinator.
The Pandemic witnessed a turbulent job market marked by a steady decline in employment rates. And yet, owing to the end-to-end digitization that BIM roles involve, jobs remained stable and largely unaffected. Online collaboration emerged stronger than ever, coupled with a growing realisation of the endless possibilities of remote working in the field.
In short, The time is ripe to level-up and transform your careers into BIM!
Now are you curious about making yourself a Career in BIM? Wondering how to start and where to start?
Whilst you don't need to go to university to get a foot in this door, you could start out by taking a quick detour of BIM courses that we in Technostruct Academy offer and contact our career experts to get a personally tailored course plan for your professional & educational background.